Nederlands
Frank Silvis van Vortex Vitalis heeft in december 2020 en januari 2021 gemeten aan de Chestahedron.
Hij komt tot deze conclusie
De Chestahedron geeft inderdaad een forse reductie van de elektromagnetische belasting in een woning; daarnaast vindt een verbetering plaats van de algehele energetische kwaliteit in de woning.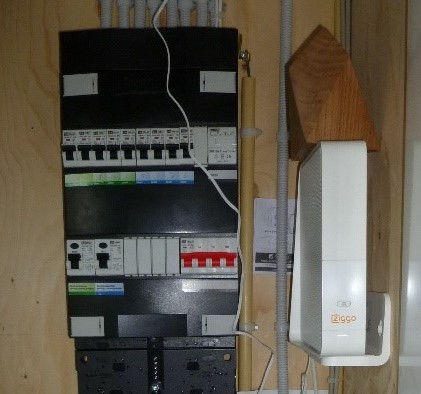 De complete verslagen vind u door op onderstaande links te klikken
Energetische waarnemingen aan een chestahedron deel 1
Het energetische effect van een Chestahedron deel 2
Ik ben heel blij met de door Frank Silvis gemeten waardes. De Chestahedron is een krachtige vorm, die gebruikt kan worden voor vele doeleinden.
Ik hoor graag op en aanmerkingen op de verslagen en sta open voor testen en verder onderzoek.
In English
Frank Silvis of Vortex Vitalis measured the Chestahedron in December and January.

 

He came to this conclusion

The Chestahedron indeed gives a significant reduction of the electromagnetic load in a home; in addition, there is an improvement in the overall energy quality of the home.

 

You can find the complete reports by clicking on the links below

The energetic effect of a Chestahedron Part 1

The energetic effect of a Chestahedron Part 2

 

I am very happy with the values measured by Frank Silvis. The Chestahedron is a powerful form, which can be used for many purposes.

 

I like to hear comments on the reports and am open for tests and further research.